Refer A Friend
Friend & Family referral giveaway
refer a friend or family member
Do you have a friend or family member that you think would be a perfect fit for Smile Country Dental? Do you believe that their smile and oral health could really benefit from the same high-level of care that you or your child have received from our team?
A successful practice doesn't just happen; it is the result of a strong commitment to excellence in the professional community and in the relationships we build with our patients and colleagues. We appreciate the confidence you've placed in us to provide you with the care you need, and we thank you for recommending our practice to your friends and family.
Plus, you receive an Amazon Card when you Refer a Friend! Just fill out the form below and have your friend mention you at their appointment!
Your Referrals Make Us Smile
Receive a
$30 amazon eCard
when your friend or family member
starts dental treatment
plus
enter to win a set of
AirPods Pro*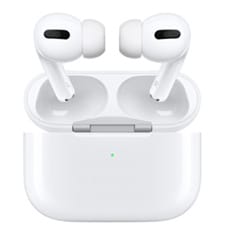 Fill out referral form
Friends & Family receive 10% off dental treatment
* The referred patient must mention the name of the person that referred them when they schedule their treatment. We will then email that person a $30 eAmazon card. New patients only. Must begin treatment by 3/31/2022 for referring the patient to receive the Amazon card. Cannot be combined with other offers or discounts. Some exclusions apply. AirPod Pro winner will be announced at the end of Q1. Offer expires 3/31/2022
come in & see us
We're always accepting new patients and would love to meet you and your family!
Request An Appointment
Thank you so much. I avoid the dentist at all cost. Everyone made me feel welcomed and very comfortable. I will definitely be returning. Very friendly and experienced staff. Everyone there are very caring and gentle with fast appointment scheduling. I have been to many bad dentists before. I'm so glad I found this place! They also have a discount program if you have no dental insurance! I've already referred 3 people who will be making appointments, I believe one is there as we speak! It was actually FUN going to the dentist! I had no anxiety, no pain, and no problems! Best experience with DDS ever! I had a broken tooth requiring a crown. The process took two appointments - the first appointment I was fitted with a temp crown, the second appt the temp crown was replaced with a permanent. Both appts were great, the dentist and tech were super. My orthodontist is special. She conducts herself with charm and friendliness that are such reassuring traits helping me relax and be fully comfortable in her care. I trust her professional knowledge and skills without reservation. I am so very pleased that she is my orthodontist.